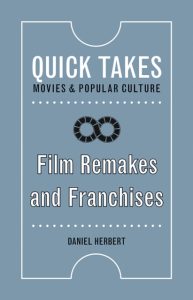 Having watched the trailer for the new Indiana Jones film errrrr thing??
It looks like the usual modern Disney take on an established film series and taking the biggest, sloppiest, smelliest dump on it.
The title alone is crap. Indiana Jones and the Dial of Destiny!!!!
I have a better title: Indiana Jones and the hackneyed modern trope ridden clusterfuck omnishambles.
I bet you can't guess the plotline can you dear readers??
What's that you say? Old Indy (and he is old now Harrison Ford must be abaaaaht 81) is past it and there's feisty female character who is better than him in every conceivable way. Played by Phoebe Waller-Bridge.
That's incredible! How the hell did you work it out?
Oh wait, because it's the same plotline that's been inflicted on film-goers for the last 10 years.
How does Phoebe Wally-Bird keep getting work?
Does she have some Edward Snowden level dirt on the Hollyweird elite?
Does she have a copy of Jeffrey Epstein's notebook and a hard drive with a backup of his video collection?
The story line involves time travel back to the second world war (ffs 🫣)
Of course Phoebe's character never passes up an opportunity to rebuke Indy because he's a toxic privileged male (natch). Is this not elderly abuse?
The baddie (just for a change) is played by Mads Mikkelsen.
The CGI looks like questionable as if it was done by the work experience lad who only had access to a PC running Windows XP
Here's the trailer judge for yourself
I predict that this current narrative bullshit in all of these films will be parodied in about 10 years time and people will look back and say what the fuck was all that about eh?
I think I'm just not going to watch any fillums or television programmes made after about 2009 from now on.
What a crock of shit.
How abaaaht Indiana Jones and the Incontinence pants of destiny.
Nominated by Harold.