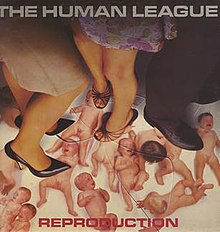 Yesterday I was listening to 'Harvest', one of my favourite albums by the great Neil Young. There's one song however that I always skip, and that's 'A Man Needs A Maid', an overwraught, over-orchestrated effort that just gets on my nerves.
Later I got to thinking about how often it's the case that there's one dud on a lot of my favourite albums; that one song that's just inferior due to weak writing, or over-production, or incompatability with the overall mood or 'feel' of things.
Take The Beatles' 'White Album', that cornucopia of sounds which is a landmark in their catalogue. Or rather, just take 'Revolution 9', all fucking four hours of it. I know that some regard this as a sort of 'avant garde' piece, but I regard it as out-of-place snash. Oh and as this is a double album, let's point the finger at 'Wild Honey Pie', a piece of pure McCartney crap which at least has the virtue of being short.
How about 'Voices of Old People', that burst of chuntering on the otherwise enduring 'Bookends' from Simon and Garfunkel? Okay, I know it could be argued that it helps to establish the album's theme, but once heard, forever skipped.
The Smiths 'Meat Is Murder' would be perfect, were it not for that darned title track, with its abattoir noises and dragging, tub-thumping moralising. Nobody doubts the sincerity of Morrissey's commitment but honestly, it makes me want to go out and eat a big, juicy steak.
I appreciate that The Police's 'Mother' from 'Synchronicity' is a bit of a Marmite track; so love it, some hate it. I wouldn't say that I hate it so much as find that its inclusion jars and upsets the 'flow' of the album. Would have been much better as a quirky 'b' side I'd say.
I don't want wear out my welcome so I'll conclude with one final example. 'Bringing It All Back Home' remains my favourite Dylan album, an almost perfect synthesis of his acoustic and electric styles. Almost.The bad apple in this collection is the oh so pretentious 'Gates of Eden'. 'Of war and peace the truth just twists its curfew gull it glides, upon four-legged forest clouds the cowboy angel rides'. I've seen it described as Dylan's most 'surreal' song. I suppose that's one way of putting it.
Of course this is very subjective; one man's musical meat is another man's poison.
But I'd bet that when you think about it, there's that album with THAT track on it that irritates the life out of you. Not a matter of life and death; just a bit of a cunt.
Nominated by Ron Knee.
No Dud tracks on the cover picture album C.A. or are there?