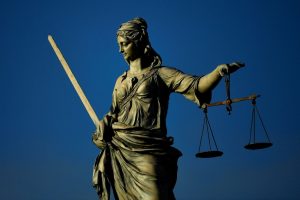 A nomination for Ireland's Criminal Justice bill being passed through Parliament and the wider war on freedom of expression snd conscience in our fucked-up society.
The very possession of offensive material, such as videos or memes on your phone, a gollywog doll or any anachronicist pictures, labels or artefact's in your house judged 'not PC in current year' could be enough evidence to show intent to incite hatred and get you 2 years in jail.
Literal thought-crime.
As the link says, the Irish media and various civil liberties groups aren't batting an eye over this massive invasion of private lives, homes and thoughts by the State.
When you add this to England and Wales' piling up of our own thou…'hate-speech' statutes -accelerated under Tory rule 'cos tertorism' – as well as those Scots accused of rape facing trial without a jury, it paints a bleak picture of democracy and freedom for the British Isles, and it's been building up to this for a good 20 years when Blair had an obsession with biometric identity cards and throwing pensioners out of conferences (that was Jack Straw but that gang were all authoritarian freaks).
Some of this curtailing of freedoms we've had since COVID and protecting our communities, reducing online harm etc is revenge by the political-media class for Brexit, and some is most likely preparing to crush dissenting voices for the new project of Net Zero. Get climate change skeptics into the dangerous/terrorist camp with a bit of nudging by the Beeb and Behavourial Science teams.
They did it for Covid so why not?
They've already got protesting out in public and making noise criminalised.
So, enjoy this blog while it lasts gents and gals.
Nominated by Cuntamus Prime.