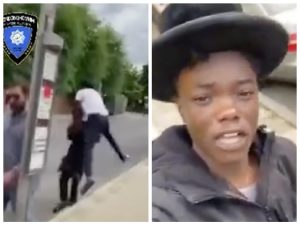 A cunting for the little shit known as Mizzy.
He is a kid who records 'pranks' for his Tiktok following of slack jawed nihilists and imbeciles.
The trouble is these 'pranks' are all sinister in how they play out and usually breach the law. He has filmed himself asking people in the street if they want to die (including a young woman alone at a bus stop)
He has recorded himself in librarys tearing up books (perhaps out of genuinely resentment) and walking into peolles homes, for which he has been arrested.
He's not alone, and this kind of nonsense has been going on for years (happy slapping, anyone?) but he is a current and domestic example.
The trouble is, these wanker-prankers seem to be engaged in oneupmanship for clicks, a few have been beaten up and one of them has already been shot. I'm not worried about them obviously, but the toll their abuse takes on the unsuspecting victim.
Here's what Leo Kearse has to say about it.
Nominated by Cuntamus Prime, seconded by Chuff Chugger.