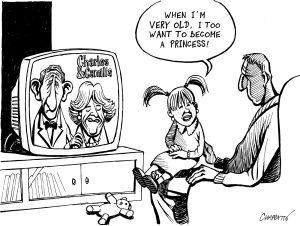 are cunts.
If this is a modern democratic country; who voted for this pair of posh twats?
Not me!
Or you I'll bet.Actually no one has ever voted for a King or Queen, it's an Heredity thing C.A.
Who is this god twat and how is he going to save them, and from what?
A lifetime of freebies and privilege ?
Having to wave to all the peasants?
Having a real job to feed their families
What a par of gobshites!
Nominated by Igor.