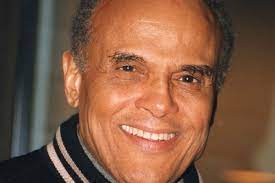 Congratulations to Whiffy McBizzy who has gone and won Deadpool 281 by picking calypso legend , civil rights activist and one time actor Harry Belafonte.Belafonte was 96 and died today from congestive heart failure.
On to Deadpool 282
The rules:
1) Pick 5 famous cunts you think will conk out next.No duplicates.It is first come first serve and you can always pick someone elses nomination from a previous pool.
2)Anyone who nominates the worlds oldest man or woman is a cunt who will be ignored.
3)It must be a famous cunt we have heard of.
4)No swapping picks mid pool unless your nomination is a duplicate.
5)Hits are awarded bassd on chronology of death reporting and not necessarily chronology of death.