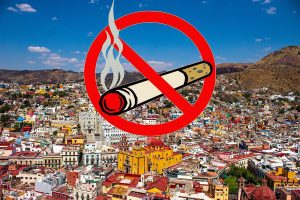 Yes, it's coming …….total control of the law abiding taxpayer…….all for your own good of course.
As of January 15th you are not allowed to smoke anywhere in Mexico except a private residence or private outdoor area. Not walking down the street, not on the beach, not in a park…….NO……verboten you criminals!
If you are a tourist, and Mexico relies a great deal on tourism, ignorance is no defence. You will be fined £240 or 36 hours in the nick with a load of spic bumbandits.
The irony is that on any street corner you can buy weed, crack or any shit you like. But they're not after the criminals they're after you and me. They can't control the criminals but they can control us and that is far more important.
If you don't think it can happen here you are dreaming. It's happening, trust me. But remember……it's all for your own good.
Nominated by: Freddie the Frog