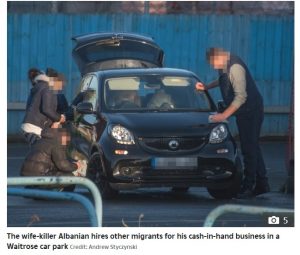 Just to confirm what we already knew, here's an article about the criminals, that criminals are sending us.
Ain't we the lucky ones? As if we don't have enough of our own homegrown villains, we're now allowing sewer rats to remain in our country because????
Let the Albanian Government worry about the safety of the wife killer, where is it our responsibility?
Anyone who is a convicted criminal, who arrived here illegally, should be immediately returned to their country of origin, or France/Albania. Let them sort the fucking mess out, why should we?
Nominated by: Jeezum Priest