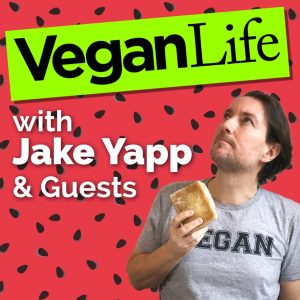 (Yappity Yapp is also a vegan! – Day Admin)
Just one more and I'll shut up for a bit. I would like to cunt
"Jake Yapp's Unwinding" on Radio 4 Extra
Described by our friends the British Cunt Corporation as:
"Comedian and broadcaster Jake Yapp with a new live show for January evenings; three hours of comedy, guests and games."
Leaving the aptly-named limp luvvie vegan's* personal inadequacies for another time, I'll just cunt the programme. Which consists of R4X's standard fare of recycled comedy programmes, some of them not actually bad, but cut up into 5-10 minute chunks for the hard of understanding and served with an interpolated thin gravy of the cunt Yapp being monumentally unfunny in the company of a fellow luvvie.
It's Chris Evans on Mandrax. Chatter, silly games and in-crowd giggles intercut with Hancock's Ten Minutes do not a programme make. They make a dog's breakfast. Three fucking hours of dog's breakfast, every fucking night for a month.
*"…the creator and host of the Vegan Life Magazine Podcast, a fun show that's all about food and how to eat it." (Yapp's website)
Nominated by: Komodo
And seconded by: Mary Hinge
Seconded – I had the misfortune to hear some of this unmitigated shite today.
In a slightly masochistic way, I kept listening for a while as I couldn't believe how bad it was – like listening to someone slowly going out of their mind, and taking you with them.
The host had several guests on who he presented like they were the second coming – even though I should think no bugger has heard of them.
Low points were a discussion about whether a haggis is just a baggy sausage, and the host saying he enjoyed his male privilege by not feeling scared during a power cut and sitting in the dark.
Maybe as it is Burns Night some Scottish people will complain about the haggis being ridiculed and it will get taken off air, you can but hope.