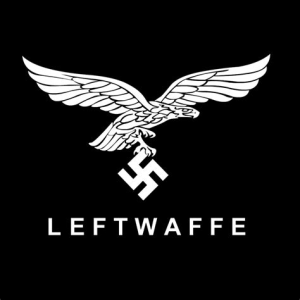 Have you noticed how the wokie lefties like to depersonalise everything, to reduce everything to identity politics.
If I hate Sparkletits because she is a money hungry whore who slags off my country I'm really a misogynist who hates ALL women.
If I hate Owen Jones because he's a crybaby champagne socialist wanker it's really because I'm a homophobe who hates ALL benders.
If I hate Lenny Henry because he's a publicity grabbing two faced hypocrite it's really because I'm a raaaaay-sist and I hate ALL blacks.
So I can't hate some cunt because of the "content of their character", (remember that) but it must be because of something wrong with MY character. That's the way it works for the Leftwaffe.
Yet I can call some cunt like Trump a racist, a misogynist, a Nazi, an anti semite with no evidence whatsoever and that's fucking fine. You have to hand it to the wokies…….they've got it all stitched up.
The cunts.
Nominated by : Freddie the Frog