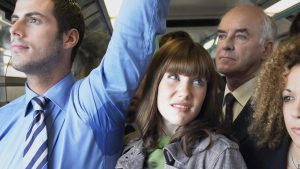 People who don't wash, shower, use deodorant or have breath like something died in their gobs, are cunts.
I am aware some may have a medical issue, which may be the reason, but most of the time I don't believe this to be the case.
There is one group in particular who seem to stink of BO and have bad breath, but I won't name them here. I'll let you cunts do that.
I remember one lady (honky, overweight and in her 40s as a guess) who would go in the local shop and she stank of arse cheese. It filled the room. Now she may have had some kind of medical issue, but I bet a good arse scrubbing and change of knickers would've worked wonders. Always wore the same clothes. Just a dirty bitch.
Bad breath cunts and all. Fuck them. Having some halitosis cunt talking to you and getting constant whiffs is out of order. I feel like knocking them out, but I'm a soft cunt so it's all bollocksed.
I think people who stink without good reason (ill and just shat themselves etc) should be given Asbos.
In fact, fuck it. Lock the smelly cunts up until they learn to wash their arses and use Listerine.
Fuck off.
Nominated by: Cuntybollocks