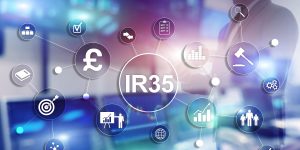 Have finally decided to end being self-employed come the end of this financial year. I can't be bothered with all the hassle, tick boxing, compliance  and relentless taxation I have to look forward to over the next year or so.
I looked at applying for universal credit, but of course I have savings well over the £16k threshold, therefore I'm not entitled.
And neither can I be bothered applying for Jobseeker's allowance because the money is pathetic and you're constantly harassed by jobsworths that you're "actively seeking work" (despite having worked and contributed over the last 40 years!)
Instead I'm going to live off my savings while my wife continues to work until such time we're ready to make the move to emigrate later this year. (Our local councils in the Lake District, want to "welcome" a few thousand migrants from down South in order to "level up".)
Quite a few of my other self-employed friends are of the same mind. They to are giving up their businesses not because they hate their jobs but because of this government's hatred for us and free enterprise. It's come to a point where living on benefits seems to be socially acceptable and no longer a stigma; while those of us who try to make an effort are demonised and penalised (as seen in the Autumn Statement last November).
It is also interesting regarding the massive shortages of plumbers, engineers, sparks, brickies and other traditional jobs that people depend on. Seems that the younger generation (some, but not all) are more invested in social media, influencing and just pissing about at university rather than taking on proper apprenticeships.
And even they do start a new job everything has to be on their terms and its rare they'll put a proper day's shift in without spending a few hours pissing about on their phones or going into meltdown over trigger words and micro-aggressions.
But going self employed is a definite no-no these days – the bureaucracy, especially with IR35, and the taxation on profits just isn't worth the bother.
Nominated by: Technocunt
Supporting link from Sick of it