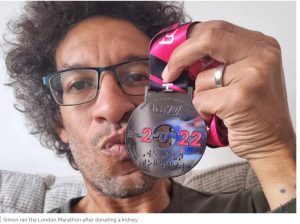 Once again, I wish to cunt the press who report truly tragic stories like this, but lead with deliberately slanted headers to make it look as if some evil overlord is deliberately denying POC organ transplants.
Anyone waiting for a transplant has my uttermost sympathy, but when the press report stories like this, well, it's a turn off. A lot of people won't actually understand the "like for like" nature of transplants and will see it as another stab at the "oppressive White man".
Which is, of course, the intent of the headline.
Nominated by: Jizzum Priest
And in a similar vain there's this from Chuff Chugger
The 'lost' migrant 'children' and the migrant 'child' murderer.
As you would expect…no big hoo har from the MSM-particularly the BBC about these two stories on the same day. Reported on, yes, but followed up? Barely. There was more awkward questioning from journalists last week when raggy Sunak was caught not wearing a seat belt, and was very promptly issued with a (second) fine.
How was this supposed 'child' allowed into the country to murder? And how many of these supposed 'children' are actually children and not other 20 something cunts that have fucked off like rats when a wheely bin's been moved? Will they be found? Like fuck will they. Will they be of an economic benefit to the UK…….NO. Will they add cultural enrichment to society……..no. Unless dragging our towns and cities down to Albanian levels of shit and opening money laundering barbers, nail bars, vape shops and mini marts is what the UK needs more of.
You will also note, in the story below the BBC have conveniently 'forgotten' to mention in the headline he was an illegal immigrant who pretended to be a child to gain access to the UK. Don't want to blame immigration, eh BBC?