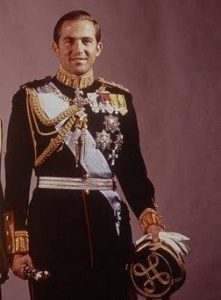 Congratulations to Shaun who has gone and won Dead Pool 269 by picker the former and final King Of Greece Constantine II who has died today aged 82 following a long period of ill health.Constantine reigned from 1964 until the abolition of the monarchy in Greece in 1973.He was a second cousin of the Duke of Edinburgh and godfather to Prince William.He also won an Olympic gold medal in sailing.
On to Dead Pool 270
The rules
1)Pick 5 famous cunts you think will conk out next.No duplicates.It is first come first serve and you can always be a cunt and steal someone elses nominations from the previous pool.
2)Anyone who nominares the worlds oldest man or woman is a cunt who we will ignore.
3)It must be a famous cunt we have heard of.
4)No switching picks mid pool unless they have already been taken already by someone else.
5)Wins are rewarded based on death announcements and not necessarily time of death.