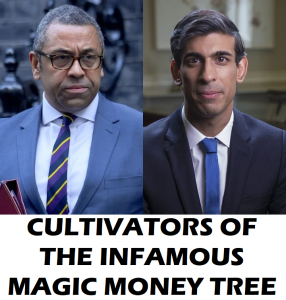 A cunting for James Cleverley and may as well throw in Rishi Sunak.
Spaffing even more fucking money, my money not theirs, peoples taxes, the cunts aren't content with pissing money down the sink at home as we have shit loads of cash may as well piss it away in Africa. (It's all our fault, empire and all that)
Unbelievable, allegedly a black hole of 50 or 60 billion in the government finances but let's make even bigger by awarding more money to shit holes.
It's a good job they aren't white, can't have white saviours in Africa, but maybe they are only superficially black/brown.
Nothing changes regardless of leader, the only thing we can be sure of is that labour would piss even more away.
https://www.gov.uk/government/news/uk-steps-up-climate-finance-support-for-african-countries
Nominated by: Sick of it
Miserable northern cunt isn't happy with Dishy Rishi either
Tax weasel PM greasy Rishi has caught the green net zero bug that afflicted albino Boris.
He's going to make the UK a green super power.
Luckily a lot of people will have frozen to death come spring,
And lost their homes and jobs,
Making space for the unchecked invasion of immigrants to replace them.
Hope they enjoy their green new world?
Fuck me.
Sat on a North sea oil field,
And buying up farmland for fuckin windmills?!!
Has it occurred to them that farmland might be better used growing food for this country rather than us holding out the begging bowl to Ukraine for grain?
Tory scum.