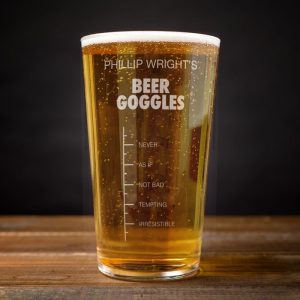 I was taking to an old friend today who reminded me of the night I pulled 'Pamela Anderson.'
He was taking the piss, as for a reason I can't recall, I'd mentioned beer goggles. I'd told every cunt at the time way back that I'd had a (prime) Pamela Anderson lookalike wanting my cock.
Yes, years ago I'd pulled what I thought was a Baywatch standard bint in a club. I was steaming drunk at the time. I'd probably done 10 -12 pints by that point and a few shots.
Anyway, she gave me her number and said she'd like to meet me when I was sober. I agreed (despite wanting to have my way that very night).
Next afternoon I called her. She seemed surprised but was happy I'd called. We agreed to meet up in a bar the next evening.
I was buzzing and told me mate. I kept saying how fit she was. He laughed and said I must've had beer goggles on.
Got to the point where he asked how old I thought she was. My reply? About 22 or 23. He was pissing himself.
I just said he was jealous and went to meet her. I was about 27 at the time.
She was 42 and rank. (And I'm thinking you're a Brad Pitt lookalike, right? – NA)
I felt fucking awful as I'd got her moist in a bit of text sex.
Upshot was I made some crap excuse about my (long dead) nan having a heart attack and left. And then never replying to her calls and messages until she got the hint.
Beer goggles are a cunt.
Or a boon, short term I suppose!
No link admin, they don't really exist for this.
Nominated by: Cuntybollocks