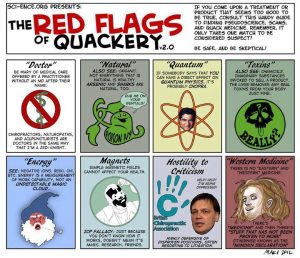 A nomination for adverts for quackery that keep popping up on YouTube.
'Drink hot water before bed to lose 3 stone'
'Chew this mineral before bed to revitalise gums'.
'Tinnitus is not caused by what medical science says causes it. Put this small bird next to you ear before bed…'
I've noticed an increase in these adverts as scepticism over the safety of vaccines has increased online and the medical establishment is in a bit of disarray over lockdown – 'excess' – deaths.
Quacks? Opportunist?
I know the NHS will struggle again this winter but for fucks sake don't replace them with this shower of woo.
Nominated by: Cuntamus Prime
Helpful link provided by: Dark key cunt