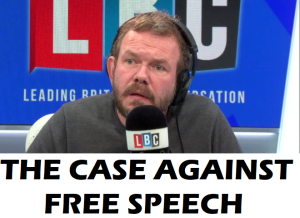 A cunting is in order for Left-wing gobshite, and champagne socialist arselicker, O'Brien, who holds forth on the desperate LBC airwaves each weekday, who is, apparently, even more revolting and scabrous when he is pissed:
https://order-order.com/2022/09/16/james-obrien-launches-unprovoked-four-letter-tirade-in-champagne-bar/
I wonder if his employers will suspend him?. I doubt it,but had Nigel Farage done the same thing he would be off the air without notice.
O'Brien, the hero of Starmer's charmers, old ady socialists of both sexes, poofters and trannies has feet of clay.
Nominated by: W. C., Boggs