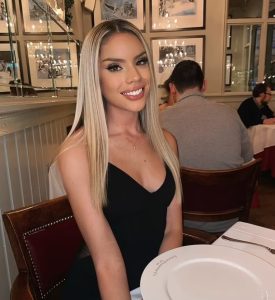 (Lift your eyes and admire her lovely set of shiny incisors!- Day Admin)
No its nothing to do with Christmas dinner, I'm referring to the booming trend of jetting off to Turkey, usually including a beach holiday, to get cut-price dental work done costing a fraction of what it would in the UK. Probably by a sweaty Ahmet in between working shifts at his brother-in-laws kebab shop.
I hesitate to call them dentists because it sounds more like a butchers shop, filing healthy teeth down into sharpened pegs from which crowns or veneers can be attached onto. Needless to say cheap doesn't mean quality or even safety with many reporting cracked crowns, infections, abscesses or just substandard work that needs fixing within months by UK dentists at great expense.
If I told you Katie Price is a fan and this trend is fuelled by cunts on TikTok wanting a Hollywoke megawatt smile, it will give you some idea of the fucking morons we are talking about. Here is Katie explaining her 'journey'.
Nominated by: Liberal Liquidator