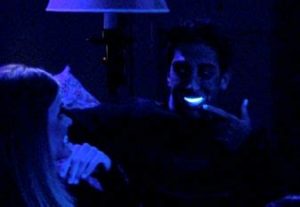 People who bleach their teeth are cunts, aren't they.✨
Dazzling grinders giving off the glare of a lorry's headlights. Smiles that glow a nuclear purple. Christ on a hover board…just use a toothbrush you phosphorescent phuckwits.
Is this a subconscious desire to be a 1980s Gameshow host? The rate of cuntitude is unsurprising in the culprits: Christian Ronaldo, Bieber, Tom Cruise… but it's not just arse-pirates who bleach their gnashers. Emma Watson, Jürgen Klöpp, the Beckhams, the Gallaghers, Morgan bloody Freeman, Colin one-trick Firth, and Emma "Aeroplane loyalty card" Thompson all shine a torch in your face.
Judging by that list of horrible cunts, let's hope there are plenty of chemical disasters.
Listen Twinkles, teeth aren't meant to be bright white. You look like a cunt. A dazzling, incandescent, abnormal, unnatural cunt.
?
Nominated by Captain Magnanimous