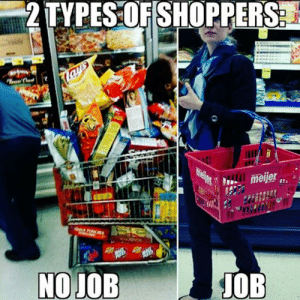 I propose the death penalty for selfish cunts who putting supermarket baskets in the stack without unfolding the fucking handles.
Included in the prospective long death row are the brain-dead morons who put their baskets on top without moving the lower one's handles and generally not unfolding their handles, so the whole fucking lot tips over, because no cunt has unfolded said handles.
This is further compounded by singularly selfish wankstains who are too fucking lazy who leave an item of shopping they decided they didn't want, in said basket.
Lastly (for now) are those unspeakable fucksticks, who just dump their baskets, full or empty, absolutely anywhere, for us to trip over.and break our fucking necks.
There is a rich being toine on the subjects of utter, utter CUNTS, at supermarkets, sadly mainly the thick-as-pigshit customers, the worst being some bloated female asteroid, snot-hanger-nose-ring, covered in 5 acres of tattoos, greasy blonde or coloured hair, wearing a tight, tee-shirt that would cover an aircraft hangar but the rolls of underlying adipose tissue makes it look like a Michelin man, tracksuit trousers that struggle to contain an arse the size of Yorkshire with a set of thoughts that could crush your skull like a walnut.
Oh yes, and ALWAYS with a couple of sproggs in tow clearly growing prototypes for the asteroid of Ceres called a mother, stuffing their faces with unpaid for food, "coz they're hungry",
Fucking hell, I'm having trouble not writing even more… However, today I'll settle for the death-penalty, no appeal, for the supermarket basket cunts.
That is my Fatwa for the day, delivered from the pulpit of the Al-Aqsaminster Kharpet mosque (Quito) Inc.
Nominated by: Sheikh_Anvakh