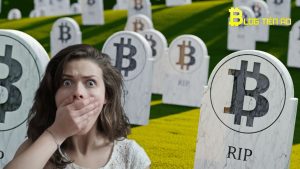 The Demise of Bitcon and the wankers who invest in it.
Well all I can say is good. I understood how it worked as a so say gold backed asset, however where has all the money gone? In one of these pits that Escobar or Hitler dug?
I can't wait for this next Discovery channel special when they find a pit of overpriced Chinese made graphics cards and a load of worthless pieces of foreign exchange paper.
I mean how fucking thick do these people have to be pumping money into a con with no one's head honcho to string up to the wall.
Don't forget guys buy the drip.
Nominated by: Clown Clown the Cunty Man
Helpful link provided by: Cuntstable Cuntbubble
(Hope we don't see another government bail out! – Day Admin)