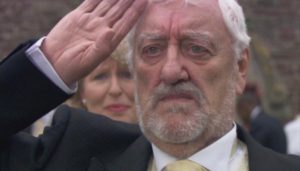 Well done to Lord of the Rings who correctly predicted the sad demise of Bernard Cribbins the legendary actor who died today aged 93.Cribbins was known for many classic roles including Doctor Who ,The Wombles and Jackanory.
On to DeadPool 254
The rules:
1)Pick 5 famous cunts you think will be next to conk out.Maximum of 5 names per player.Its first come first serve.You can always be a cunt and steal other peoples nominations from previous pools.No dyplicates.
2)Anyone who nominates the worlds oldest man or woman is a cunt who we will ignore.
3)It must be a famous cunt we have heard of.
4)Once you pick your names you cant swap a name out unless your nomination has already been nabbed.
5) Hits are on based on reporting time not necessarily time of death.
On to Deadpool 254