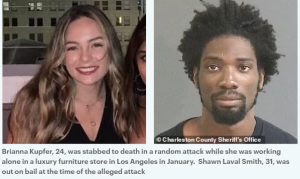 This nom is aimed at the symptom rather than the disease admittedly but these cunts deserve our worst.
Not sure how much of this is happening where the Union Jack flies but it's a real threat here in the colonies.
The hue of the epidermis not withstanding, these animals are being allowed to be the cunts they are. Insane soft-on-crime policies by cunts in certain state governments have made it a regular occurrence. And if that isn't enough, if a store owner dares to protect his shit, he gets the book thrown at him.
The raiders of African villages and these cunts are cut from the same cloth. Am I implying that race has something to do with it? You decide.
Western culture had law, order, privacy, and property held up as sacred at one time. Now we hold in high regard all sorts of degeneration and condemn those who speak highly of our past values.
If I had a store I would be in prison for shooting these fucking rats.
Nothing will happen to them, they will do it again, and other cunts will follow.
This link is one example of many.
Daily Mail News Link
Nominated by: Meat Curtains