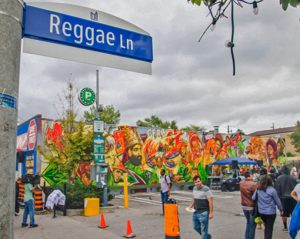 "Multiethnolect" is a horrible phrase and tells you all you need to know. The term refers to Multicultural London English (MLE) and it could become Britain's dominant dialect within 100 years as inner-city effnik slang goes mainstream.
MLE is likely to become mainstream in the next 100 years, academics have said, with social media platforms and grime music helping to spread the "multiethnolect" across the UK. This could lead to slang terms like the greeting "wagwan" (what's going on), "peng" (good/attractive), "ends" (neighbourhood) and "bare" (very/a lot) becoming common nationwide, along with the use of "man" instead of "I" and "you" or "he".
MLE has spread among young people in diverse communities whose parents did not speak English as their first language, or spoke patois, with the influence of Jamaican dialect leading it to be nicknamed "Jafaican" (Jamaican and fake). It's being spread further by the internet.
Currently, it is largely used by Snowflakes, but experts have said that as this generation ages their linguistic quirks will move away from being a youthful slang to the mainstream English of people in middle age, helping to make it more standardised and socially acceptable.
The way we are going, correct English usage could soon be extinct. Much of the blame lies with the education system, too lazy and scared to teach correct standard English to the offspring of Third World refuse and their imitators who think it cool and woke to speak like something that's just crawled out of the gutter.
What has happened to the language of Shakespeare and Milton? I hope it does not come to pass. Is de nightmare Bro, innit?
Nominated by: MMCM