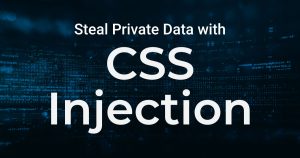 The European Commission is pushing hard to track down and monitor online child abuse and child p0rnography. Nothing wrong with that in principle, but it's how they want to go about it is of the greater concern.
What they want do is ask/demand the major manufacturers of phones, tablets and computers that are destined to be sold within the EU (including the UK), to install an invasive piece of software called CSS  on these devices prior to being shipped for retail.
This software is so invasive that it can, in theory, interrogate and bypass encryption software such as Bitlocker. The justification behind this, say the EC "experts" is to prevent people from hiding CP behind encrypted hard drives.
Fortunately, a lot of the manufacturers such as Apple, Dell, HP and Google, have resisted such calls, although the EC/EU is still persisting with their approach to basically monitor what you have on your devices.
Inevitably there have been loud calls from the usual suspects with regards invasion of privacy, as well as a breach of the EU's very own General Data Protection Regulation.
They also ask about the EC's longer term plans for CSS. At present it is just for child abuse, but will their tentacles spread further towards online organised crime and terrorism? Critics suggest this will just be a small stepping stone into total invasion of everything you have stored on your devices.
It doesn't take an expert to realise how technology such as this is gradually eroding personal freedoms, personal opinion, personal movement and personal information:-
There is a big push for a cashless society because its easier to track what people buy and sell and to whom.
The Internet of Things (IoT) such as smart cars, smart phones, satnavs, smart tablets, smart TVs etc are all designed to track what you do, what you upload/download and where you go.
Microphones and cameras built into laptops, tablets and phones can all be used to snoop on what you look like and how you speak, especially when incorporated with facial/vocal recognition software.
The internet itself and especially social media means that conversations are always stored on cookies both locally and up in the Cloud that can be used by authorities as the new guy on the block – Hate Crime!
And of course there's CCTV in public places. And I believe the UK has one of the highest ratios of CCTVs per head of population on the planet!
If this CSS does become law in the EU (and quite possibly the UK even though we're not really part of the EU anymore, cough!) then this will be yet another nail in the personal privacy coffin and a step nearer to the much fated 1984 scenario!
Nominated by: Technocunt