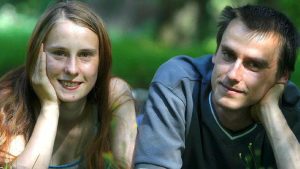 Loving couple Patrick and Susan are Germans and trying to change the law.
They have two children together, both severely disabled.
Susan herself is medically simple.
They want to change the law to make incest legal in Germany.
You see Patrick ànd Susan are brother and sister. 😧😧
Patrick has served two prison sentences for shagging his div sister and just cant accept its wrong.
There's reasons why you shouldn't fuck your family,
Ethically, morally, and practically.
Look at your kids Patrick.
Anyway I think these two motherfuckers are out of order.
What does ISAC think?
Maybe some of you are close to your siblings?
Nominated by: Miserable Northern cunt