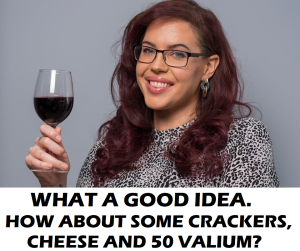 Natasha Devon, another tiresome woke merchant, who appears on that cuntfest LBC, for stating something along the lines of:
'It's not true that everyone wants to come here. Britain is not a great country, we are just a silly little island, full of racism…'
Something like that anyway. There is actual audio/video footage of this, I saw it on GB News, but I can't find a suitable link.
UK might not be perfect, what country is? But if she believes her own bullshit, perhaps she should get in her own dinghy, go to the middle of the Channel with a loudspeaker and tell all the illegals to go back to wonderful tolerant France, or whatever flyblown shitholes they originally came from.
Then she should apply a sharp pin to said vessel and disappear.
https://www.youtube.com/watch?v=vsJMisCXoCk
LBC Link.
(News link provided by Ruff Tuff Creampuff)
Nominated by: mystic maven