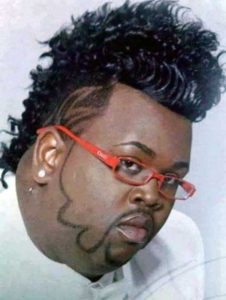 What BLM is all about.
Not looting, posturing, awards on quotas etc. No it's about haircuts. Or so the BBC alerts us.
Get ready with the hankies:-
"Black hair care: 'I travelled seven hours to get my hair done"
Yes, it appears that Hair&Beauty is 'far right'.
"There are fears that unless the staffing in mainstream salons becomes more diverse, black stylists could be negatively affected by the changes."
That quote makes no sense to me but there you go. Repeat and it still makes no sense except to suggest victimhood of some sort.
Then there's:-
" The Black Lives Matter movement in 2020 prompted pledges from the hair industry to be more inclusive."
Que?? Black Haircuts Matter?? God bless St Chiggun George.
So we are to believe that there are no black hairdressers in the cities because of racism in the industry. That might explain why the woman that does my wife's hair wears Nazi regalia. And I like it.
Nominated by: Cuntstable Cuntbubble