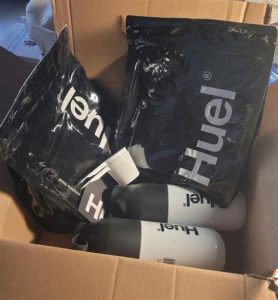 I do enjoy a bit of YouTube but as everyone knows their adverts are increasingly more and more irritating. Lately the Grammarly ads have eased off and instead I'm regularly punched in the head about some shite called 'Huel'.
Huel say "You could save five hours a week by just replacing Monday to Friday lunches with Huel" and they say its 'healthy' and everything a body needs. Basically they're flogging Meals Ready to Eat which you need because of your busy lifestyle.
Somebody on the Huel forum said of their Mac N Cheese "It tastes like mac and cheese that was made in a lab or something. Its just not edible in my opinion. "
MREs are completely understandable in a survival or military operation situation not because of your busy lifestyle. Pathetic.
Nominated by Cuntologist