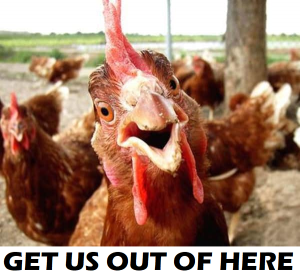 Free range eggs unavailable from Monday!
Oh the shock. Oh the horror. What are Joycelyn and Jocasta supposed to have for breakfast?
https://amp.theguardian.com/world/2022/mar/18/free-range-eggs-unavailable-britain-avian-flu
From what I can gather, there's been an isolated case of evian flu ( correct me if I'm wrong) (OK then, it's "avian" – NA) and all farmers, egg producers, have had to isolate their free range birds. So from tomorrow, they can no longer sell them as free range.
Over reacting much, munch?
Nominated by: Jeezum Priest