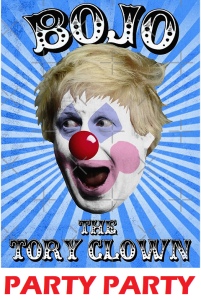 The latest crisis, oh just wait for PMQ's tomorrow.
A cunting for the latest fuck up surrounding No.10, notice I haven't said Boris because much of this 'Partygate' is driven by the civil service however all the shit will inevitably fall on Boris.
Now I am not defending Boris and in my opinion this will be the end for him but in May 2020 how was Boris, was he firing on all cylinders having be hit quite badly by Covid.
All the focus is usually on politicians but the civil service deserves special mention, what fucking idiot would send an email (allegedly) inviting everybody to come to a little party in the garden of No.10 when the entire country was in full lockdown, the permanent Private secretary to Boris is the answer.
Why has it taken a year and a half for this story to break, is it Russian interference, who is the whistleblower, regardless of the wrongs of the alleged incident is there something rotten in the state of Denmark!
PS this is not a Covid nom! (It is a bit – NA)
There are many links I could post but here is one from the I
Nominated by: Sick of it