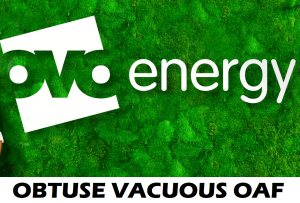 OVO Energy are a cunt, advice on keeping warm without turning the heating up.
Comedy gold from some smartarse fuckwit at OVO who gave some recommendations on a blog on keeping warm without winding up the heating
Classics like leaving the oven door open after finishing cooking (I assume they men after it has been turned off), visions of families huddled around a oven ffs.
Cuddling your pets, poor little things being abused by freezing humans, I hope my cat will understand when I shove him under the duvet.
There are others in the link
OVO have apologised and are updating advice 😂
What is wrong with these people, don't they understand that ordinary people know how to keep warm. I get boiled piss everytime the labour twats come out with the 'heating or eating' choice, it's fucking eating, in the good old days the peasants had coal, made a fire in one room and that was it, the rest of the house was a fucking fridge 😂
https://www.bbc.co.uk/news/business-59946622
Nominated by: Sick of it