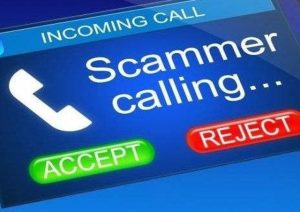 How I loath them. Fortunately, as I'm not mentally impaired, or elderly and confused I don't get taken in by these utter cunts, indeed it used to be part of my job to track down and shut down these twats!
Anyway, I don't answer my land-line phone, it's there for the Interweb.
Recorded message saying ' my card' had been used to make payments to Amazon and a cash transfer to ' a foreign country' which may be fraudulent. Press 1 for an advisor, or 2 to authorise.
Do they think my head buttons up the back?
I always think about those who may be taken in by this shit, so warn them on social media.
I'm not very tech savvy, but I am bright enough to have installed a couple of apps that notify me almost immediately of any activity on my cards.
I'd love to attach a link to one of the very many sites that tell you what to look out for,
but I can't get that Peppa Pig link off newsfeed for love or money. Try the Age UK one.
Nominated by: Jeezum Priest
Helpful link supplied by: Ruff Tuff Creampuff