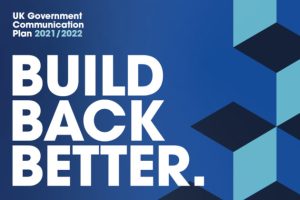 I would like to nominate our current Conservative Government as perpetual cunts.
This cabal of cunts were elected on the primary promise of "getting Brexit done". Other headline policies included "controlling immigration" and "not raising National Insurance".
They have done none of these things. We have an awful BRINO deal with the EU, illegal immigration levels on the South Coast have reached staggering record levels, and National Insurance is being hiked next year.
Then there are the details that nobody voted for [a lot of which have recently been comprehensively nominated separately on this site]:
* Petrol and diesel cars to be banned with no practical or affordable alternatives available;
* Houses with less than an EPC C rating to be banned from being sold, rented or mortgaged (80% of UK housing stock);
* Gas and oil boilers to be banned;
* Heat pumps, expensive systems incapable of being a primary heat source for 80% of UK housing stock, to be pushed as alternatives;
* Northern Ireland abandoned to the ECJ and the whims of the EU;
* The State Pension Triple Lock has been discarded despite the UK State Pension being the meanest in the developed world and the SPTL being designed to address this in circumstances such as now (and, yet another, reneged manifesto promise);
* Council Tax has been set up for yet another big increase next year;
* Then there's "sleaze" – MPs taking second jobs, that they possibly wouldn't get without their influence as an MP, for up to ten times an MP's already generous £80k salary;
* Forgive me for singling out Sir Geoffrey Cox here – £800k earned while being absent from Parliament giving legal advice to the British Virgin Islands Government on (guess what?!) a corruption enquiry;
* Continuing to pay the EU €475 billion – for what exactly????;
* And, saving the best for last, the UK's commitment to "Net Zero" is estimated to cost (the plebeians) an eye watering £3.2 trillion!
I could go on (and on, and on) but I probably need to go and lie down in a darkened room having thought about all of this!
Nominated by: Mikdys
Links:
As if anything needed to be added, Jeezum Priest does the business with this:
First of all there was Donald Trump, a mad haired lunatic, but we weren't jealous because we had a mad haired lunatic all of our very own.
Now there's Joe Biden, rambling senile cunt, and guess what folks, we apparently have one of our own as well, in the form of the one, the only Boris Johnson.
For your entertainment and not to be taken seriously, because who the fuck can any more?