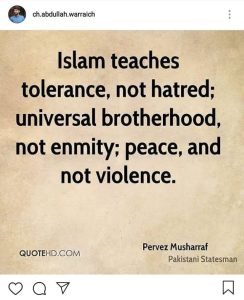 (Given the appalling events yesterday (15/10/21), this Post has been bumped up as a priority – Day Admin)
The religion of peace. In light of the stabbing in Leigh on sea yesterday. I would like to pose the question when are this soft as shit government going to crack down on these sharia cunts?
They can't all be suffering from mental health issues F.F.S Isn't it about time Priti useless and the jellyfish took the silk glove off and showed the mailed fist to these cunts?
The muslim council of Great Britain should be told the patience of this country is wearing thin and it's time mosques started closing in retaliation.
Nominated by: CuntyMort
---
THE RELIGION OF PEACE:
As a child (I was one once) my parents could only take me on holiday every second year, and that was nearly always to Southend and invariably we would take the pen top bus to Leigh On Sea, a few miles away – away from the permanent funfair and amusements, Leigh On Sea was lttle more than a sleepy fishing village then.
Yesterday Sir David Amess, who did so much for animal welfare ws murdered there – apparently by a British Somalian Muslim. No doubt Kahn and co will stay "diversity is our strength". It is not – it is our weakness and our shame that we have become such a soft touch.
Nominated by: W.C. Boggs
---
If I may Admin, I'd like to give a eulogy to one of the UKs greatest MPs, that today was taken away from us in the name of diversity!
Mr Amess, a man who devoted nearly 40 years of his life to the people of his constituency was knifed to death by an evil coward who even though I'm not religious, I hope there is a hell this creature will rot in for eternity,
Mr Amess devoted his life to both improving the lives of people and animals, putting forward legislation that was not not always popular with his party contemporaries, but had the balls to do so, he was a proud patriot of our country, he was an avid Eurosceptic who I believe always wanted what was best for this country,
I give my condolences to his wife and five children who have lost a rock in their lives, you can be proud your father did his best to make this country a better place, and you can be proud your father was also murdered in cold blood doing what he was good at, helping his constituents, whether they voted for him or not!
RIP
David Amess
1952-2021
The world is now a much poorer place without you!😢
Nominated by: Captain Quimson