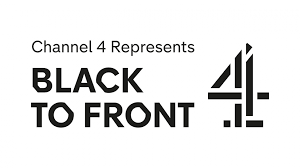 Channel 4 needs a cunting, possibly more woke than the BBC cunts.
I was browsing YouTube yesterday and found that the woke TV cunts seem to have invaded, and are using the platform to push their snowflake brainwashing agenda.
For what my eyes did come across was a propaganda post advertising their new YouTube show called……..(and maybe sit down and meditate before reading the title, because this enraged me to new levels)……..
'How not to be racist'
If you follow the link and go to the community page, it will be staring you right in the face.
I feel I don't have to explain why this is possibly the the biggest cunting thing any person or establishment has ever come up with. Channel 4 have a program, where black people, tell white people, how to behave so that they don't offend them.
Now, the last time I checked, that would be racism. Telling a group of people how not to act, based purely on the colour of their skin is the dictionary definition of racism. OH THE IRONY!!!!! I'm so angry I don't think I can carry on. What is happening in this clown world we live in?!
Nominated by: elcuntio