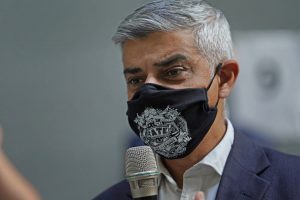 Allah be praised!
Yet another two fingers for that oily little shit-breeches dwarf of a London Mayor, who , with great fanfare, and a big black mask over his big garlic stained mouth, his plans to help Afghan refugees.
After two days, yet after 5 YEARS in "power" in London, the little wank trumpet has one fuck all to help the indigenous homeless:
Virtue signalling arsehole – he proves – if you needed more proof, all Labourites care about are effnicks.
Nominated by: W.C.Boggs