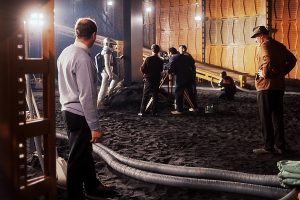 I know this has been done before, but this expat Welshman (expattaffy1, see link below), simply doesn`t get the fact he has a serious mental problem.
His narrative is basically this: The moon-landings were all faked because he has found `proof` in one or two photos of `clues` left by `whistle blowers`.
If you post a comment disagreeing with him he resorts to SHOUTING AT PEOPLE (yes, in capitals) calling them `insane arseholes`, etc, etc. hen your comments are removed and you are subsequently blocked.
This has been going on now for about eight years. If you want a good laugh, please take a look at his latest rant here …
A fellow Welshman, Creaky Blinder, has, among others, called him out on this, but to no effect. Anyway, have a gander before he implodes and deprives us of much needed hilarity.
Oh, he thinks the CIA & NASA are also out to get him and someone is hacking his computer.
Nominated by: Sam Beau
( ** NOTE ** Can we keep this nomination free of Covid/ anti-vax conspiracy theories please! It's been done to death on here. – Day Admin)