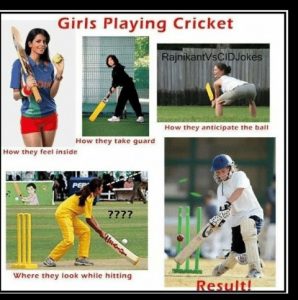 'Batters' and forcing women's cricket onto fans
What do you call Geoff Boycott, Graham Gooch and Joe Root?
If you said 'batsmen' you'd be wrong. They're called 'batters' now so as not to offend da wimminz.
No cunt watches wimminz cricket. They had to stop the Kia 20/20 wimminz League on sky as the sponsorship was cancelled. No cunt was interested, despite it being rammed down our throats.
Instead, they now put the wimminz games on before the men's (in the same ground) for that '100' shite. Basically, forcing everyone to watch the cunts.
Fuck off! Nobody fucking cares!
Stop forcing this shit on people!
Nominated by: Cuntybollocks