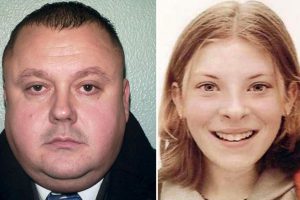 Yusuf Rahim
Oh no, not another fucking Peaceful I hear you say. Well not quite, this one used to have a different name……..Levi Bellfield.
Oh yes Levi has converted to the Peaceful faith, changed his name, prays 5 times a day, reads the Koran and eats all that shitty Peaceful food.
Of course there's a reason for this. There are 3 gangs in HMP Frankland…..the whiteys, the blackies and the Peacefuls. The whiteys and the blackies won't accept rapists and child murderers so you have to become a Peaceful to survive.
Just when you thought a piece of shit like Bellfield couldn't get any lower he manages to pull it out of the bag. What a cunt eh?
Nominated by: Freddie the Frog