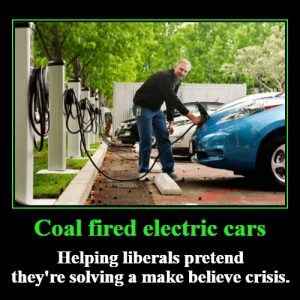 Smart Chargers (Smart Meters raison d'etre).
Smart Meters have been nominated before but, bad as they are, they are just the thin end of the nasty fat wedge that is climate change bollox.
Luckily, smart meters per se are not mandatory. But, due to a pernicious new piece of legislation, smart chargers will be mandatory if you install a charger for an electric car. These will work with smart meters to only charge an electric car when the grid has excess capacity (let's hope there's not a big take up of electric cars then!). Also, they will take charge out of a charged car battery to supplement the grid if necessary (this "benefit" has not been widely publicised by Mr Gummidge, surprisingly).
Imagine, you get home late from a busy day at work and plug your electric car into charge (at peak time because that's how it works out with your job) because you are relying on it for an important meeting that you are going to leave home early for tomorrow in the small hours to beat the traffic on a 100 mile journey. Jump in your car the next day and it's got less charge than it started out with as the smart charger has decreed that it's getting it's juice back between 5 & 8 am (because, as they said on The Fast Show: "computer says no").
What a cunt!
It looks like the key to avoiding having your electricity supply throttled is to avoid getting an electric car. I should manage that OK – I shall be hanging onto my smelly old diesel as long as I can find something to put in the tank – maybe JP-1A, there doesn't seem to be any plan to ban that anytime soon as the Elite's private jets run on it) 😁
Electric Car New Charging Rules
Nominated by: mikdys