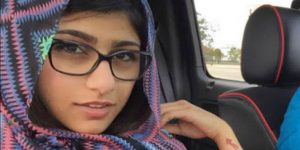 The recent EU ruling on employers being able to prohibit wearing of hijab at work immediately receives criticism from 5-Pillars.
The claim being that –
" … the EU's legal order has given carte blanche to private businesses to adopt racist hiring practices". For fucks sake, this ruling was as a result of a case brought by two German women!!
Are they suggesting that the EU are being racist against Germany? The ruling equally applies to any woman wearing the hijab, irrespective of race or ethnicity. Granted, it is taking a swipe at RELIGIOUS practices, but it has been made clear that the ruling applies to ANY religious wear.
The Muslim Association then said –
" .. this is another example of Muslim women being told what they can and cannot wear". Try wearing a mini-skirt in Iran or similar cuntries. (not a spelling mistake!)
Fucking hypocrites.
https://5pillarsuk.com/2021/07/15/employers-can-ban-muslim-women-from-wearing-hijab-eu-court-rules/
Nominated by – Cassandra