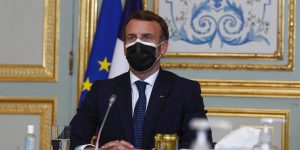 Emmanuel Macaroon, aka Budget Blair, aka Poundland Napoleon, deserves a cunting.
This odious little shitweasel has announced that from early August all French people will be required to have 'Covid passes' in order to use public transport, go shopping or do practically anything else.
Yes, fuck medical freedom and the right to choose – if you want to live a normal life and do even the most basic of activities in France now you need to have the brand new, experimental drug or else.
If one needed any more evidence that France was going down the shitter, this is it.
Macron Declares Covid Pass Warning to France
Nominated by: General Tso's Chiggun