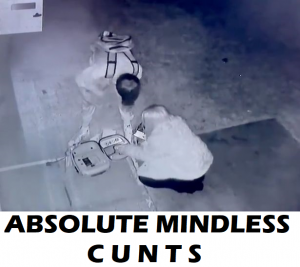 A cunting for the two teenage scum buckets who vandalised a defibrillator at a football ground.
Incident took place at about 1a.m on Sunday 13th June, what the fuck were they doing out at that time anyway? Shows what sort of parents they have.
I believe the two cunts have now been arrested.
Nominated by: mystic maven