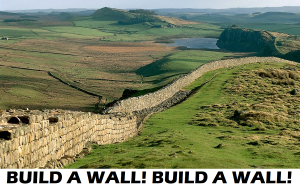 I'd just like to say thank you to all those miserable small minded stupid cunts that voted for the Scottish Nazi party in the recent election, giving them a mandate for whining and whinging for another four years. It's not that they would have stopped whining and whinging, but no fucker would have taken a blind bit of notice of them. Instead, the fucking BBC will have that dreadful krankie midget on all its platforms 24/7, so she can spout her backwards racist drivel.
That they voted for them last time is cunt enough, but to have voted for them after the recent shenanigans between Sturgeon and Salmond, their poor running of the NHS and the education system in Scotland makes their supporters as small minded and miserable as the party themselves. All you want is independence from the U.K. so you can sign up for the EU, so you can scrounge the cash for your burgeoning benefits system, while having terms dictated to you by a load of cunts who can't run a piss up in a brewery, or in Scotland's case, a fix in a smack house.
Sick of their fucking incessant moaning now, hurry up and fuck off, and let's have a hard land border so the rest of the U.K. can stand behind it and laugh.
Nominated by: Gutstick Japseye