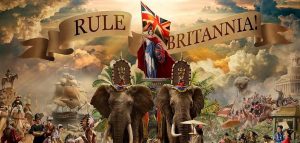 The BBC because they are actually airing a programme aimed at kids teaching them that this country always had black people. How long before my prediction the BBC will screen programmes teaching kids that the black folk were here first comes true.
How insidious can propaganda be, deny people their true history and rewrite it to suit your agenda.
If you're a white Brit reading this pause for a moment and reflect on the fact you're a member of the last generation that will know this wasn't always a multicultural shithole. Certainly part of the last generation of true Brits.
Goodbye Britannia.
https://www.rt.com/uk/522730-bbc-black-britons-children-history/
Nominated by: Sixdog Vomit