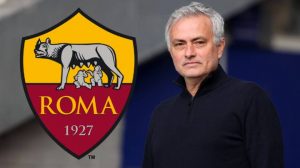 Jose Mourinho is still a cunt.
The Boring One has now washed up in Italy after Tottingham gave him the boot.
Moaning Maureen is now going to be the manager of Roma. Well, on their own heads be it. Apart from that first spell at Chelsea (which was down to the Ivan Oligarch and his cash), he has just moaned, upset clubs and nothing is ever his fault.
It'll be a matter of time before he 'walks away' from Roma after some petty disagreement or other, as sure as shit is shat. I won't even start about what I think of this cunt's time at Old Trafford.
Jose was found out at his second spell at Chelsea and also badly sussed out during his time at Man United and Spurs. He was successful at Chelsea the first time because of Abramovich's money, and also because he was basically a cunt managing a team of cunts like Terry, Drogba, Mikel, Ballack and so on.
Outside that bubble he is neither likeable or a decent man manager. He will now go from club to club for the rest of his managerial career, as his difficult and pain in the arse personality sours each assocaition one by one.
A bit like a more exotic Harry Redknapp or Sam Allardyce.
Nominated by: Norman