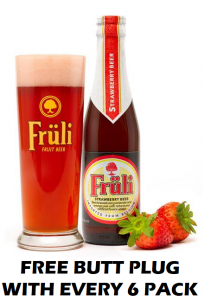 The backstory is that I bought some booze on a whim. Sounded alright, the blurb on the side made it sound a bit like Corona with lime in it.
A light beer with a slight citrus tang (sorry if I sound like the real ale twat from Viz).
A change is as good as a rest and all that.
The reality is it tastes like Grapefruit with a strange lager/grapefruit after-taste.
Bleurrgh.
Drank one can.
The rest went down the drain.
£6 for the liberty of trying one and pouring the rest away.
If I want a tropical fruit drink, I'll buy a can of Lilt.
Lesson learned.
Why did this become a thing?
Beer which is bitter to varying degrees, mixed with citrus fruit.
Corona with a slice of lime does work though.
I'll stick with my favourites in future.
Nominated by: Harold