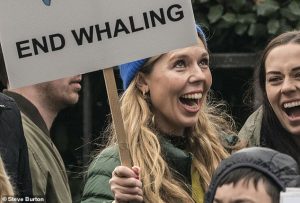 Carrie Antoinette
I don't know who dreamed up that name but, whoever it was, I congratulate the cunt.
That is pure fucking genius as far as I am concerned. This wokie bitch really needs to be reigned in and reminded that nobody voted for her but I can't see the Jellyfish doing it.
The comparison with the boy Hewitt and Sparkletits are obvious but far more damaging to this country.
Let them eat cake indeed!
Nominated by: Freddie the Frog
with helpful link from Ruff Tuff Creampuff
https://www.standard.co.uk/news/uk/carrie-symonds-control-government-inquiry-b920616.html